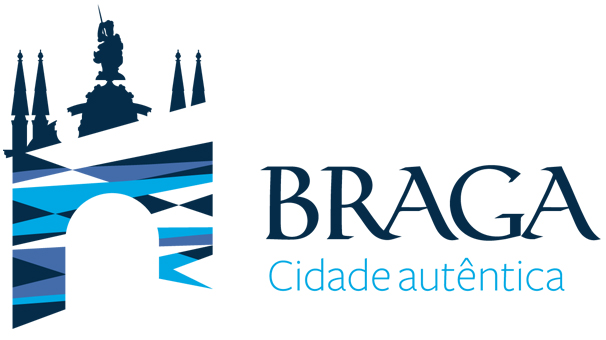 The city of Braga presents its new corporate image.
Braga, which in its multiple intrinsic characteristics translates authenticity and tradition is now developing a brand that communicates its genuine character, combining all its historical, heritage and innovative and simultaneously wealth, knowledge and future projection.
The icon redesign keeps the Arco da Porta Nova as a central feature and perpetuates the image of a city that receives and welcomes who wants to know it.
Braga assumes itself with open doors to the future, to the world, without forgetting the strong cultural and patrimonial heritage that characterizes it.
The dichotomy between past/future transpires in the symbol design. It mixes-up on its own history and is present in our day-to-day. More stylish and dynamic, with serif typography of Roman influence, the top part represents the yesterday. The bottom is tomorrow.
The past and future coexist in Braga as, perhaps, nowhere else. This is, after all, what makes Braga, one Authentic City.
See the Identity Manual-basic rules here