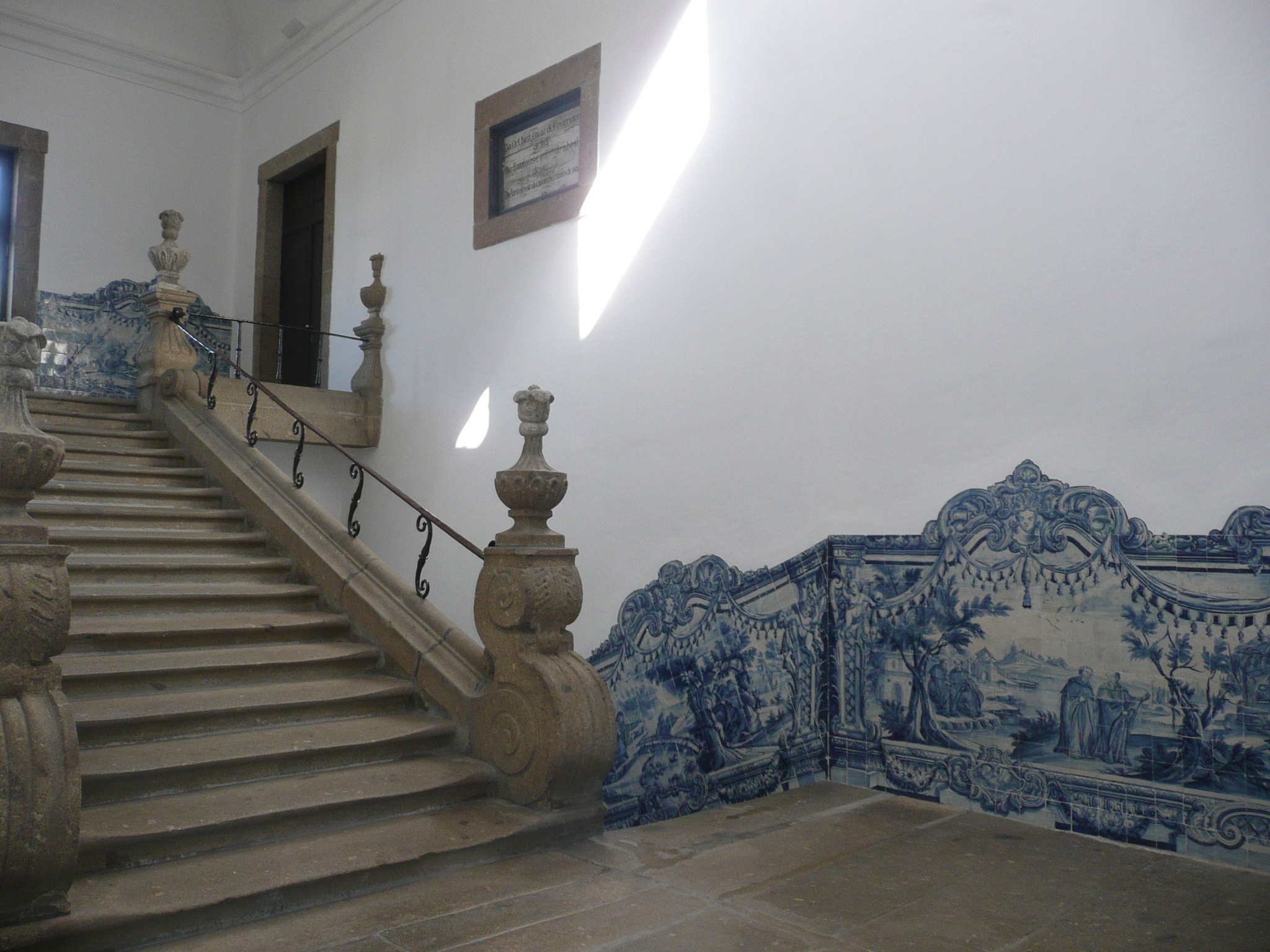 The noble stairway of the Convent of Pópulo (Convent do Pópulo), classified as Property of Public Interest, presents a covering of tiles, from the XVIII century, that stand out due to its blue monochrome, characteristic of that time, as well as to the notable three-dimensional effect they give to the place where they are inserted. Ichnographically their present religious themes, related to the contemplative meditation, symbolizing ideas of the religious order who occupied the convent, the Order of the Hermits of S. Agostinho.
Due to the tiles of the Convent of Pópulo (Convent do Pópulo) high state of disrepair, and in order to safeguard and enhance the tile heritage, the Braga Municipal Council proceeded to its restoration. Underlying this restoration intervention was, also, the aim of providing the public this set of tiles, in a cultural and touristic dimension, in a way it can be fully enjoyed.
In the sequence of this action, the municipality promotes, for free, guided tours of that space for the general public, and in particular, to the schools, but for that is necessary prior appointment.
It is available to the individual public, a fold with information on the tile covering of the convent of Pópulo (Convento do Pópulo), as well as a multimedia kiosk, installed in the noble stairwell of the building, where is possible to watch a film, thereby functioning as a divulgation and information about the repair process unfolded there. It is intended, therefore, that the visitor has the perception of all the phases involved in the process of safeguard of this interesting and priceless architectural heritage.