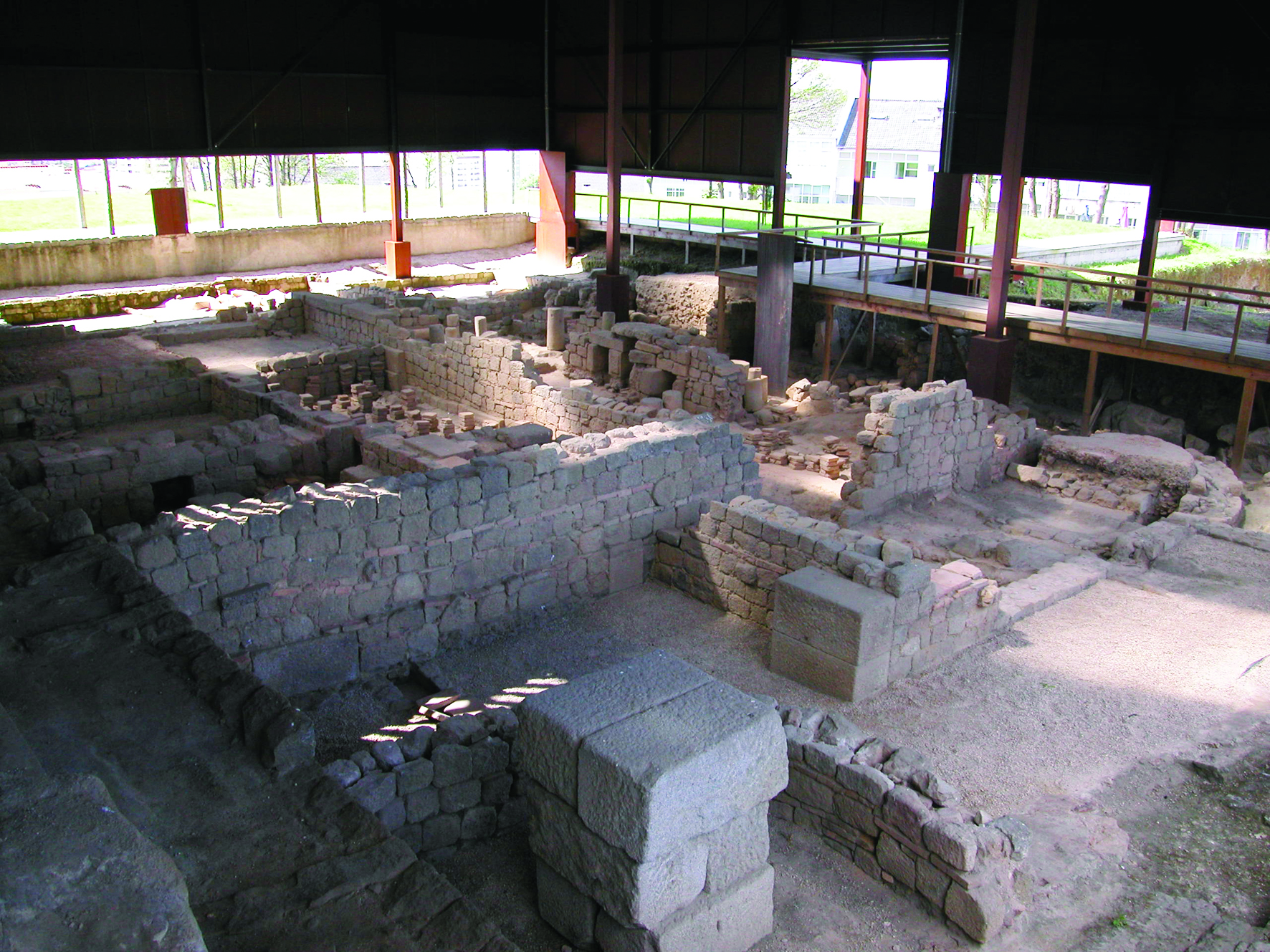 In the hill of Alto da Cividade, in the interior of a wide protected archaeological area, are located the only Public Roman Thermal Baths, known in Braga, classified as Nacional Monument since 1986.
The Braga Municipal Council with financial support from the Ministry of Culture and together with the Unit of Archaeology of the University of Minho and the Museum of D. Diogo Sousa (Museu D. Diogo de Sousa), proceeded to museualization of archaeological remains and the requalification of the surrounding area, which opened to the public in November 2004.
In the sequence of finding the first traces, in 1977, a set of archaeological works began, developed by the Unit of Archaeology of the University of Minho, and pointing the II century as the probable time of the construction of the thermal Baths.
In 1999, when they were setting the limits of the Thermal Palaestra, an attached theater was found, a monument of great asset value.
Space has access to for people with disabilities and conditions for the blind to visit.