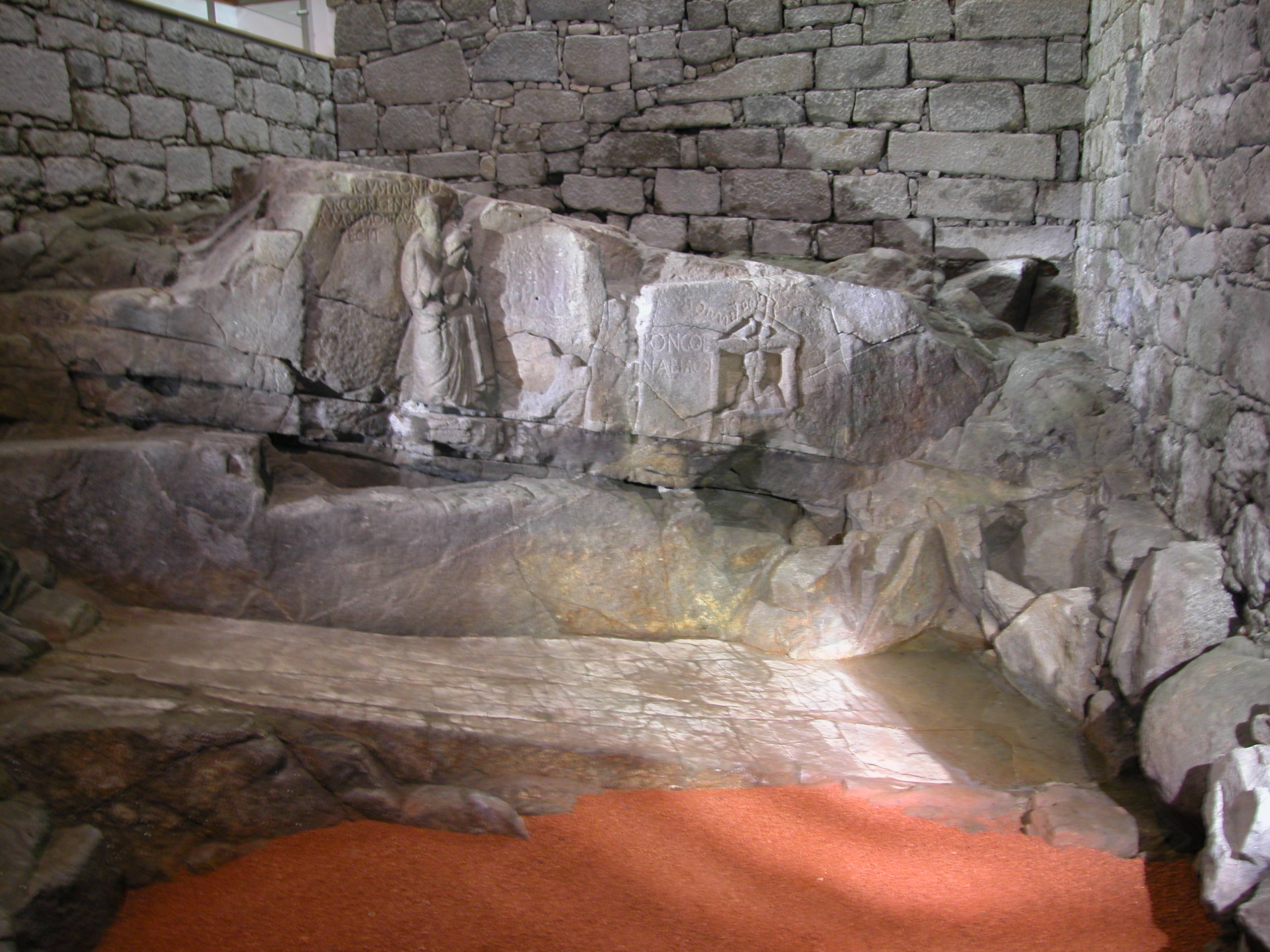 In the old capital of Conventus Bracara Augustanus, was built, at the beginning of the I century, a prehistoric art sanctuary that is known today as the Fountain of the Idol (Fonte do Ídol), associated with the water. Its construction was probably due to Celico Fronto, a Roman citizen, who ordered its construction to an enjoyment of the community of Bracara Augusta.
The singularity of this fountain, in granite, gave it in 1910 the classification of Nacional Monument and recently, between 2001 and 2004, has undergone important works of museualization, where a structure to protect the monument was built and it allows the public to visit in excellent conditions.
The public can benefit of guided tours, in a context that reconciles the history and the archaeology, framed in a XXI century architectural solution.
For the patrimonial sake and for the public, the appropriate climatic conditions and the access to people with disabilities are assured.
Entrance:
€1.85 – Normal ticket
€0.95 – Youth Card EYC, BragaCard, students, teachers, retired people (over 65 years old), disabled, families with over two kids (over the entrance price of one of the parents), numerous families (over the price of one of the parents)
€3.10 - Joint visit to the Roman Thermal Baths of Alto of Cividade and Fountain of the Idol (Termas Romanas do Alto da Cividade and Fonte do Ídolo)
Guided tours by prior appointment.