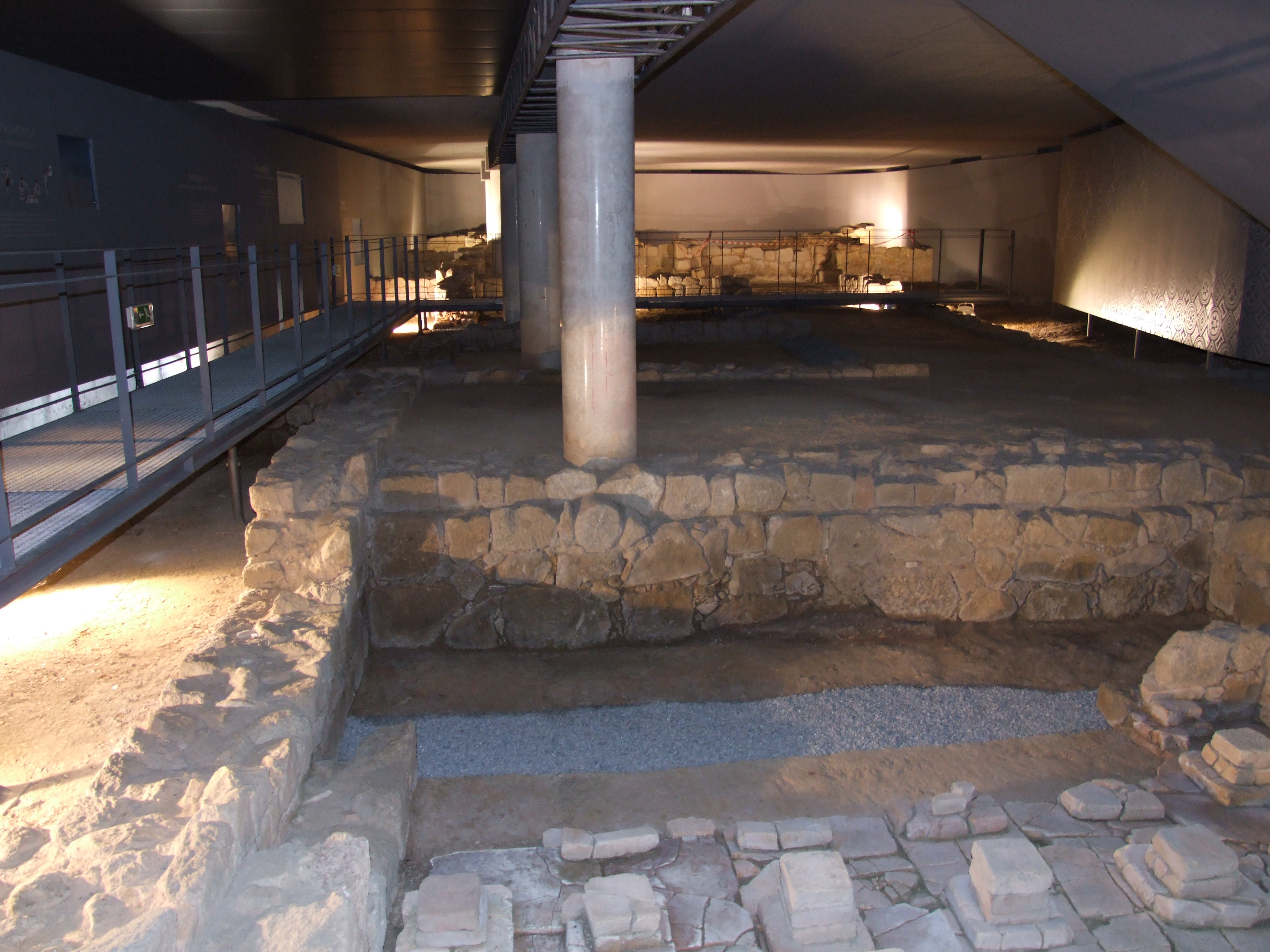 Appeared in the context of an archaeological intervention directed by the Archaeological Department of Braga's City Council, and outcome of a museum creation project promoted by this county, this ruins picture Braga's important urban evolution moments.
Indeed, it's a set of structures that correspond to a private building built in the I century a.C., and which occupation survived until the V century d.C. It is also visible in this place, medieval wall's foundation remains, that stand alongside to the cloth of one of the towers, that at that time, were part of the defense structure.
Today is, then, possible for the visitors to observe in this place, not only this archaeological trace, but also a permanent exposition, that intends to show the techniques and instruments associated with the Roman period mosaics execution and which traces were found in this place.
This visit to the archaeological space is temporarily limited to groups (more than 4 people), wherein from the schools the appointments can be taken from Tuesday to Friday, from 9h30 to 12h and from 14h30 to 17, and for the general public, Wednesdays from 9h30 to 12h and Fridays from 14h30 to 17h. The participation in these visits requires an appointment with the Archaeological Department of Braga's City Council.