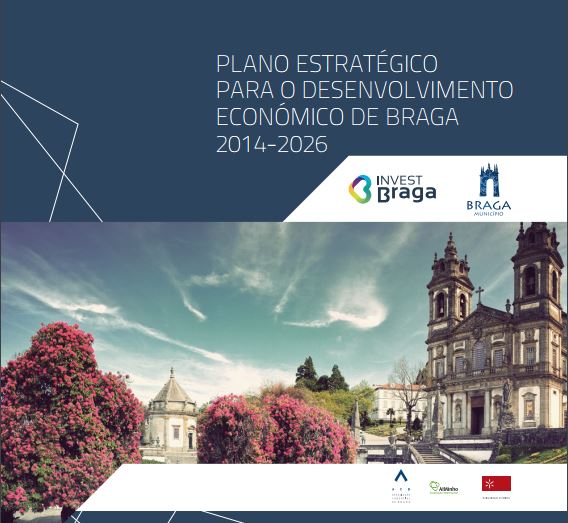 Braga, Reference Mark and a Role model. The Municipality's Vision for Braga's future is clear: a model city, a distinctive mark on the national and European scene, defending its third place at national level and aiming to reach a position in the Iberian Top 10 as an attractive city to invest, live and visit.
This Vision is present in the strategy for the economic development developed by the Municipality, in particular by InvestBraga, Agency for Economic Promotion, M.C., the Municipality's right-hand for Braga's economic development.
Aware of the current conditionalities and constraints inherent to the national and European economic situation, we assume the role of an active and cooperative partner of our economic agents in its different dimensions and areas of activity. In 2014 we have for the first time a Strategic Plan for Braga's Economic Development. This management tool was developed with the cooperation and integrated view of several entities and personalities that, along with us, decided to rethink the territory, rethink the strategy and, above all, rethink the future.
From the analysis of Braga's resources and comparable/ unique skills, we identified the priority sectors which distinguish us and compete in the global economy, in order to accomplish our main goals: creating jobs, attracting investment, strengthening the business sector and existing ecosystem, and continuing our internationalization.
We intend to exhaustively build on the existing potentialities, facilitate the deconstruction of the constraints and prepare Braga to become a reference in the region, a singularity in the Iberian Peninsula, in Europe and in the world.
To see this document in detail, click here.