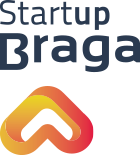 In order to support entrepreneurial projects with a strong focus on innovation and technology, StartupBraga provides specific programs which offer support to entrepreneurs during the different stages of a startup's lifecycle and in various fields of innovation and technology.
StartupBraga is an innovation hub designed to support the creation and development of projects with a high entrepreneurial potential in international markets. In partnership with Microsoft Ventures we provide acceleration programs for startups with global ambitions.
To contact us or for more detailed information about StartupBraga and supports to Entrepreneurship, click Here.